20/08/98 – Received reports of tiny green monkey thieves
Hello everyone. We have received a few reports about strange creatures nabbing some of our customers' belongings. We have identified these creatures as the same ones who took over the northeast washrooms at the beginning of summer. They have been described as small, green, monkey-like creatures.
We are pleased to announce that these critters, while somewhat of an annoyance, appear to be completely harmless. We are looking into ways to prevent theft at the hands of our newest tenants, but in the meantime recommend customers leave any unnecessary valuables at home while visiting the mall. We thank you all for your accommodation.
18/08/98 – New Page added to Web Site
Hello Maple Ditchers. Just letting you all know that we have added a new page to our website for the Produce Mart. You can find that on our floor plan, at the top of this page. We hope the information included will be helpful for your journey through Haney Space Mall.
10/08/98 – The best Back to School deals at Haney Space
With school less than a month away (we know, we can't believe it either!) come by Haney Space Mall for all the best back to school deals.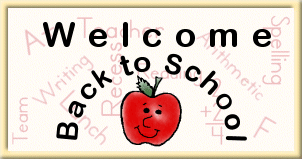 The lovely people at Zellers have put together school supplies kits for busy parents on-the-go. The kits include all the necessities, such as coloured pencils, pencil cases, lined and graph paper, erasers and highlighters, and can be picked up for only $15.00 while supplies last.
03/08/98 – Floorplan added to Web Site
Hi Maple Ditchers. Just a quick update to let you all know that a floorplan has been added to the Site to help with your planning for any future visits to Haney Space Mall. We are working hard to add more pages to the Site to provide you with more info on each of our stores. Please let us know if there is any info that would be helpful for you to know in planning for your next visit. Thanks
29/07/98 – Northeast washrooms permanently closed
Hello everyone. Since our last washroom advisory, we have determined that some unidentified creatures have taken up residence in the northeast washrooms here at Haney Space Mall. We have been advised by the local authorities not to interfere, so unfortunately we will be closing those washrooms permanently. The restrooms at the southern end of the mall are still fully operational, so please use those ones from here on out. We apologize for any inconvenience.
27/07/98 – Swing by the Lost and Found for misplaced items
Hello everyone. If you misplaced any items during your last visit to Haney Space Mall, remember to swing by our Lost and Found desk located at customer service. Lost items have been piling up recently and we would love to see some of them find their way home. Thanks
24/07/98 – 100 Hits
Hey everyone, wow! We have gotten 100 hits on the Web Site. We are so glad the community is finding this Site helpful. To celebrate, if you use the password "100 Hits" at Orange Julius you will receive one free small OJ, for this week only! We can't wait to have you stop by .
22/07/98 – 23rd Annual Bird Calling Competition this Thursday
This Thursday, the region's greatest quackers, whistlers, and honkers will be in action in the Maple Ditch 23rd annual Bird Calling Competition. The contest, originally performed at the main gazebo at Glissade Lake, moved to Haney Space Mall seven years ago to host bigger crowds and extra activities. One of our highest-attended events of the year, this is a must-hear for people of all ages!
16/07/98 – Washroom advisory
Hello everyone. We have received some reports from our customers regarding the green light coming from the washrooms on the northeast side of the mall. Rest assured, our team is investigating the issue! In the mean time, we will be closing those washrooms to the public, so please use the other washrooms which can be found on the southern end of the mall, next to Rose's Flower Shoppe. We apologize for any inconvenience.
24/06/98 – Come check out our new deals in time for summer
With summertime fast approaching, now is a great time to come on down to the Haney Space Mall and check out our great deals. Johnny's Comics is offering select comics for 20% off, and Dirt Work Wear has HI-VIZ Vests for buy-one-get-one 50% off to keep your employees safe on rainy days. We can't wait to see you!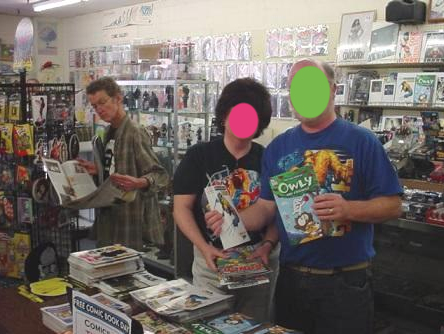 17/06/98 – Zellers announced as new anchor store
Hello Maple Ditchers. This morning, Haney Space Mall manager Dick Richard officially opened the doors to our newest anchor store, Zellers. Come on down to Zellers to find the kids some new clothes, purchase beautiful jewelry for your wife, or grab a bite to eat at the Zellers Restaurant. We are proud to host such a fine department store in our community and look forward to a fruitful partnership with the company.
For the next week only, come on down to Zellers for buy-one-get-one jars of salted peanuts!
14/06/98 – Welcome to our new Web Site!
Hello everyone! We are so excited to welcome you to our brand new Web Site. We have taken pride in being a part of the Maple Ditch community for the past 15 years, and are ready to expand our involvement to the World Wide Web. Keep checking this Site regularly for information on upcoming events, mall updates, new deals and more! We'll see you at the Haney Space Mall soon.